In my transversing of the blogosphere recently, I've seen a few people doing this. Jess Hearts Books thought up this great little bookish Q&A about our bookshelves, and I thought I'd give it a go!
The idea is to find a random number generator and enter the number of books you have on your bookshelf Then, for each question, draw a number and find that book on your bookshelf. So without further ado...
Book Number: 26 Book: Angus, Thongs, and Full-Frontal Snogging by Lousie Rennison
Q1) Have you read this book? If so, what did you think of it?
I don't know If I've said it enough, but I'm a big fan of Louise Rennison's books. This one was the first novel of her's I read, and I couldn't stop laughing through the entire Georgia Nicholson series.
Book Number: 85 Book: Wither by Lauren Destefano
Q2) Why did you purchase this book? Were you recommended it? Was it a random purpose?
I'd heard a lot about this series via the blogosphere and had it on my wishlist for a while before I decided to buy it with Christmas money one year.
Book Number: 40 Book: Deja Dead by Kathy Reichs
Q3) Based on what you know about this book which other book blogger would you recommend it to?
I really enjoy this series, but Deja Dead was a dense start. I guess anyone who enjoys crime novels would enjoy this one.
Book Number: 39 Book: The Deathly Hallows by J.K Rowling
Q4) Who's this books bookshelf neighbour?
TDH sits nicely between Harry Potter and the Chamber of Secrets and Twilight.
Book Number: 59 b The Bone Season by Samantha Shannon
Q5) How many books have you read by this book's author?
I don't think it's any surprise that my answer is zero for this one.
Book Number: 20 Book: Cinder by Marissa Meyer
Q6) Do you have any special memories attached to this book?
Sort-of. This is one of the first books I ever read as part of a challenge. I wasn't sure if challenges were something I could stick to when I started (as it turns out, that year I was pretty dismal at reading at all), but I like to think I'm pretty good with them now.
Book Number: 57 Book: Beautiful Days by Anna Godbersen
Q7) If this book part of a series? If it is are you up to date with the series?
Yep it is, and nope I'm not, although I do have the final book in the trilogy and plan to read it soon.
Book Number: 71 Book: Time Stops for No Mouse by Michael Hoeye
Q8) Is this book something you'd typically read or is it out of your comfort zone?
This is something I'd typically read. Maybe not so much now-a-days, since all our characters are mice, but its still a mystery book, and I do enjoy a good mystery or two.
Book Number: 17 Book: Daughter of Smoke and Bone by Laini Taylor
Q9) Have you reviewed this book? If yes then share a link to it.
My fangirling in gifs review
Book Number: 101 Book: Once by Anna Carey
Q10) Where did you buy this book from?
A little stall in my local shopping centre that was selling books for only $10 (sadly it's gone now)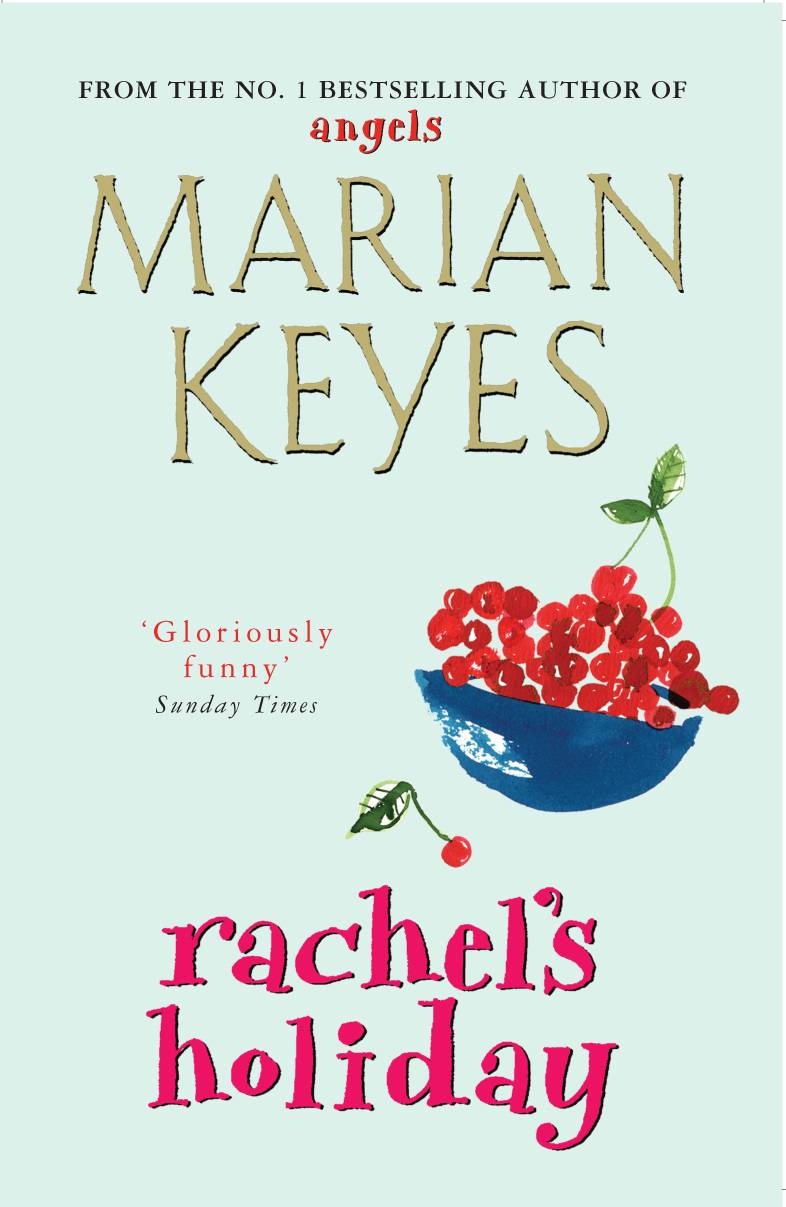 Book Number: 3 Book: Rachel's Holiday by Marian Keyes
Q11) Roughly how long have you owned this book for?
Years. I think this may have been given to me as a gift when I was in Year 8, so I would have been 15 - so roughly 5 years.
Book Number:
91
Book:
Grave Mercy
by Robin LaFevers
Q12) Share the first sentence of this book.
"I bear a deep red stain that runs from my left shoulder down to my right hip, a trail left by the herbwitch's poison that my mother used to try to expel me from her womb"
Well, that's definitely not what I thought the opening sentence would be - I really should read this soon!
Book Number: 41 Book:
New Moon
by Stephenie Meyer
Q13) What's your opinion on the book's cover?
Ehh. White flower with red highlights. Doesn't really do anything for me.
Book Number: 63 Book: Splintered by A.G Howard
Q14) In a few sentences, describe this book in your own words.
Pure genius. A completely original and enthralling retelling of Alice in Wonderland. Just...so good!
And that's it! I enjoyed exploring my bookshelf - you should give it a go too!